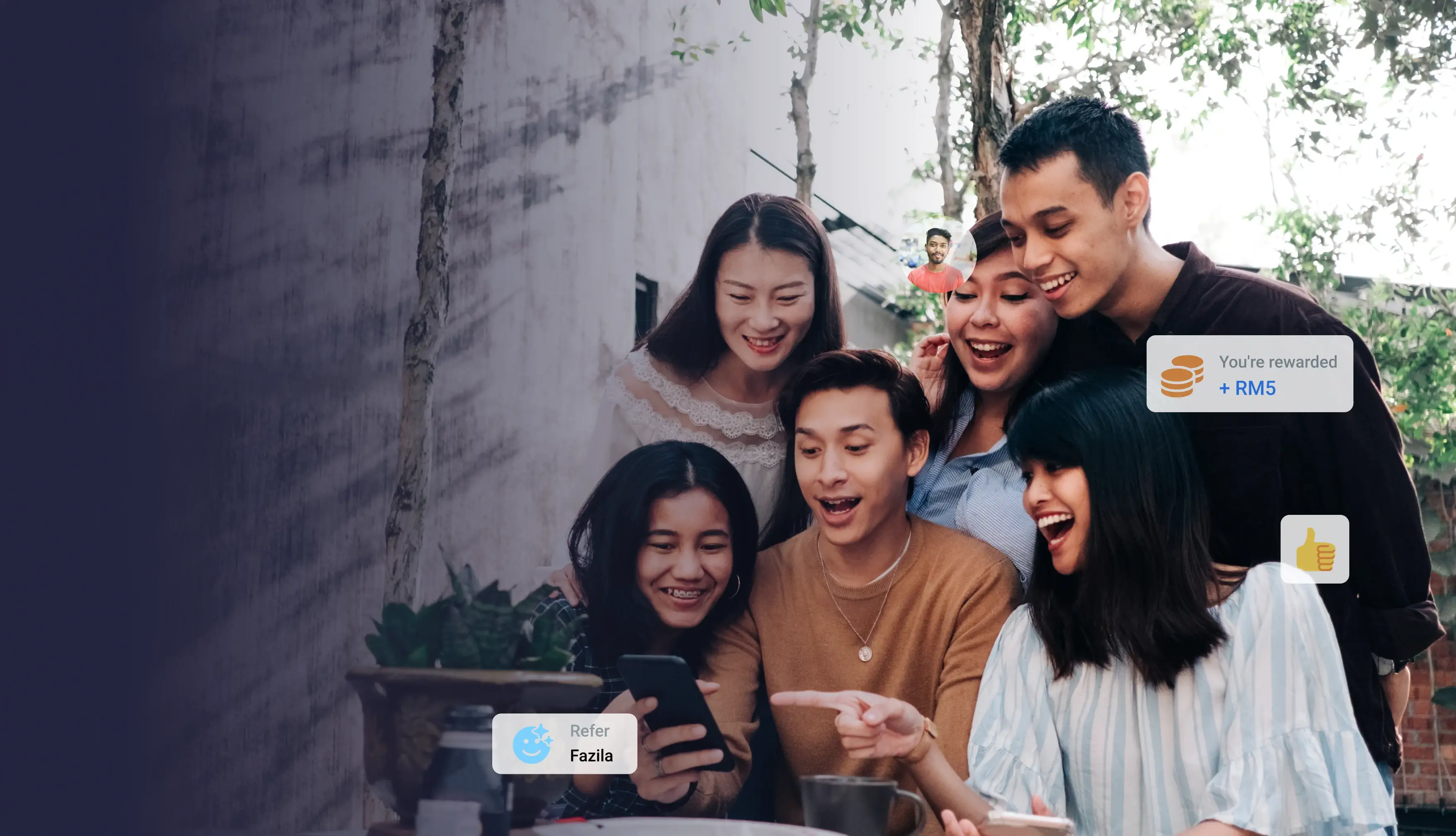 The more you share, the more you earn.
Invite your colleague to Paywatch and earn cashback!
How it works
Spread the word
Share your referral code with your colleague
Register and Bind
Receive RM5 once your colleague registers Paywatch app using your referral code and successfully added their employment details. Your colleague will receive RM5 too!
Withdrawal
Receive the cashback when you request for withdrawal
Refer & earn
Tap on Referral on homepage OR
Go to Profile, tap on Refer & Earn, and share your referral code to your colleague.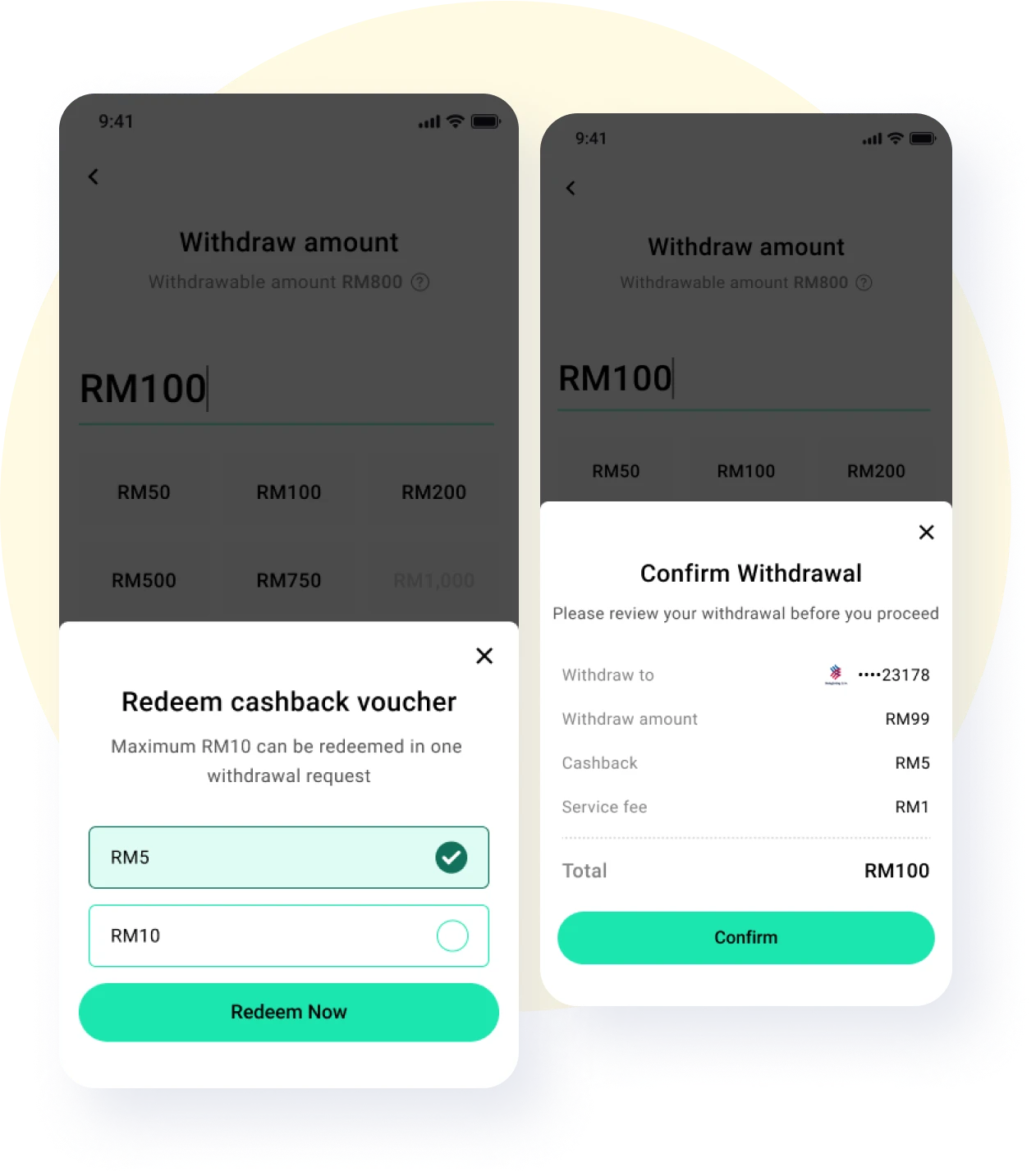 Redeem your cashback voucher
Maximum RM10 can be redeemed in one withdrawal request.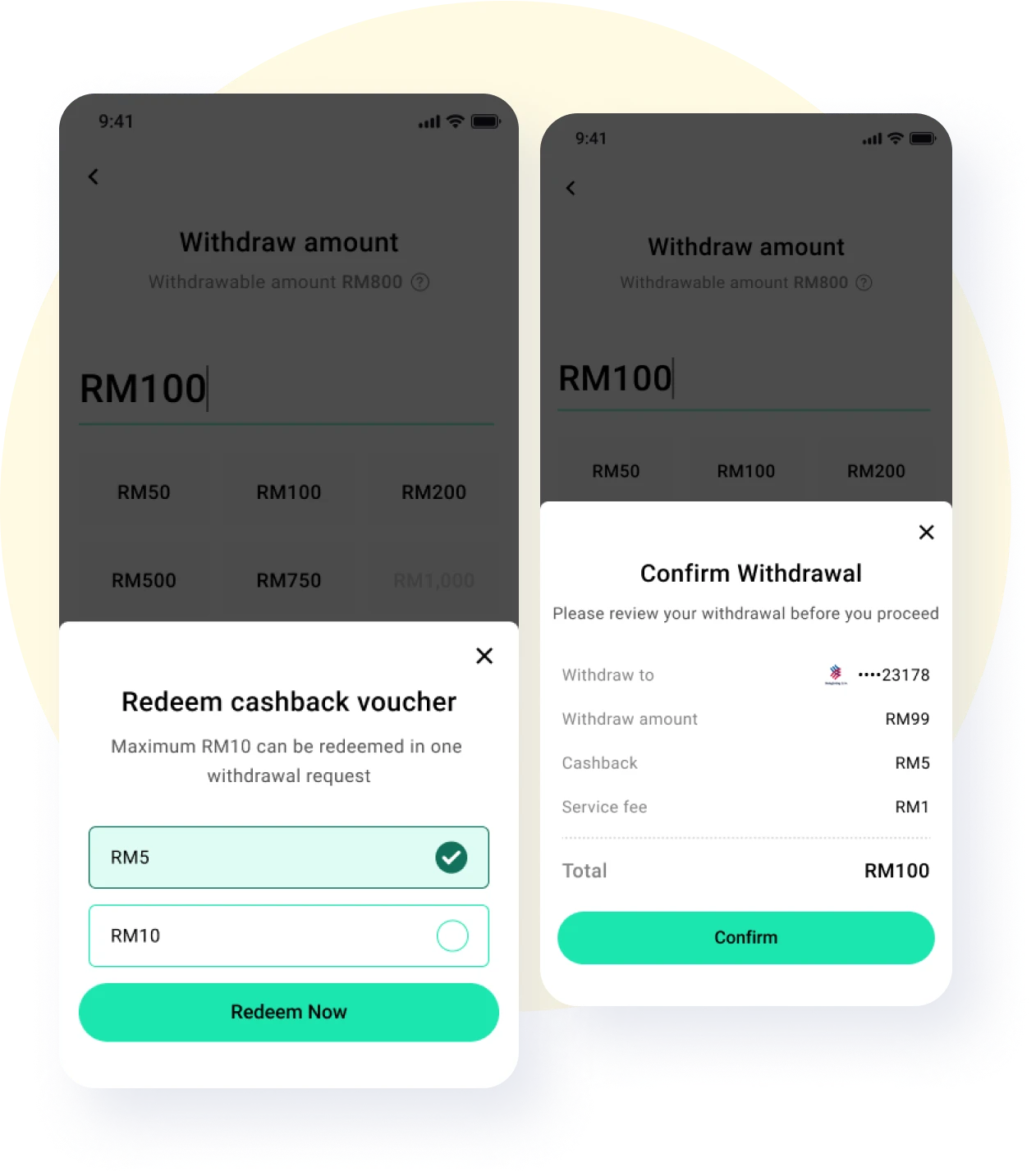 Need to know more?
Frequently Asked Questions
All you need to do is share your referral code with colleague and get them to sign up Paywatch MY app using your referral code and complete a successful employment binding. Applicable to employees from the same organisation only. Both you and your referral will receive RM 5 cashback voucher which you can then use during your withdrawal.
Yes, this promotion is open to all Paywatch Malaysia user.
There is no limit on the number of colleague you can refer. You can refer as many as you can to earn more rewards.
During your withdrawal request, you'll be able to select the list of cashback voucher that you would like to redeem. We will credit the cashback amount into your bank account directly along with your salary advance request.
Don't worry, all you need to do is ask your employer to approve the employment request again and we will reward you and your colleague the cashback upon successful employment binding. However, please ensure that you and your colleague works in the same organisation to be eligible to receive the cashback.
Unfortunately, your colleague will need to input the referral code during the registeration process. If they did not input it, then both you and your colleague will not be able to receive the cashback reward.