EWA startup Paywatch Raises USD 9 million in Funding to Supercharge Growth Across SEA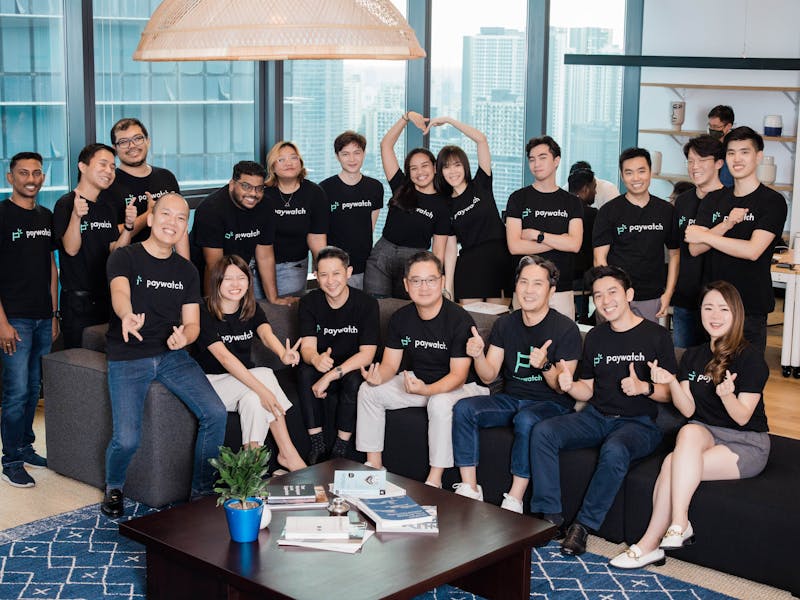 MALAYSIA, 6 December 2022 — Earned Wage Access (EWA) service provider Paywatch has raised USD 9 million in a Pre-Series A funding round led by returning investor Third Prime, with participation from Hana Ventures (the venture arm of Hana Financial Group in Korea), Parkwood Corp. and notably, the endowments of Vanderbilt University and University of Illinois Foundation. 
Paywatch currently provides its services in Malaysia and South Korea. The company plans to use the new funds to grow its product offerings, strengthen its presence in existing markets, and accelerate expansion efforts into new markets, including the Philippines and Hong Kong where it expects to launch in 2023.
Founded in 2020, Paywatch's earned wage solution has already reached a 50% engagement rate among its Malaysian users this year. Paywatch's flexible payroll system aims to promote financial inclusion by helping workers achieve financial security and gain financial access to major banks. The company has over 100 corporate clients, including multinational companies and global brands like Lotus's, KFC, Pizza Hut, Wilmar International, TGI Fridays, Outback Steakhouse, Metrojaya Department Stores and more.   
"Though macroeconomic conditions are catching up to everyone globally, many low-income workers were already experiencing financial burdens. During our year in Malaysia, we have seen first-hand how much of a difference our service makes to employees' state of mind. For companies, we have proven to increase recruitment and retention," said Richard Kim, founder and CEO at Paywatch.
EWA solutions enable workers to access their already-earned wages early or mid-month for cash liquidity. What sets Paywatch apart is its partnership with major banks - the company is currently the only Central Bank-backed EWA solution in the region. Through these partnerships, not only are employees empowered to withdraw a percentage of their earned salary ahead of payday and proactively manage their finances with Paywatch's solution, but they are also bridged into the banking system, which opens more doors for future financial aid and opportunities and disrupts high interest payday lending practices and other predatory services.  
"The momentum Paywatch has generated in Malaysia this past year has been impressive, and it has served as a powerful proofpoint for how critical this product will be to improving financial opportunities and, ultimately, outcomes for workers. We are excited to continue backing the company as it accelerates its growth and impact throughout Southeast Asia," says Michael Kim, Partner at Third Prime.
The investments from Vanderbilt University and University of Illinois Foundation also underscore Paywatch's commitment to financial wellness.  "Given Southeast Asia's large unbanked and underbanked population, there's an urgent need for EWA solutions in the market. Paywatch has emerged with a vision for financial empowerment. Its early success  is addressing wage-related issues and is also uniquely positioned to scale product and market expansion in a way that drives broader financial inclusion," says Travis Shore, Chief Investment Officer of University of Illinois Foundation. 
In addition to growing its geographic reach in Southeast Asia, Paywatch is also focused on expanding the ways it can provide enhanced financial stability and broader financial inclusion at all levels of the workforce.